High inflation and political uncertainties have made the economic scenario increasingly difficult, forcing companies to act with an extra dose of caution. Even if every manager has the ultimate goal of seeing business growth, it is necessary to be confident at every step.
And that often means investing less. Less money circulating means less business, right? Wrong! You just need to know how to use the right strategies. And today we're going to address one of them, the downsell.
Downsell is a widely used sales technique that basically consists of proposing a negotiation with lower bases than initially anticipated.
However, anyone who thinks that thismeans decreased profits or loss of revenue. It's all a matter of knowing how to use donwsell efficiently.
Often, offering discounts or less expensive business alternatives serves as a way to retain customers or even gain new ones.
Although, at the tip of the pencil, the final numbers are smaller individually, in context they can mean the same billing. More than that, in the medium and long term, today's donwsell may result in more advantageous agreements.
For this to happen, however, it needs to be applied consciously. As we will show below, having well-trained teams, knowing the market, knowing how to listen to the customer and, just as important, identifying the correct timing to propose the donwsell, is what makes the technique yield good results.
Follow with us!
What is a downsell?
Downsell, also called downselling, is a sales strategy that consists of offering the customer a solution whose sales value is lower than the one he had expressed at the beginning of the negotiation.
The idea here is not simply to sell the same product or service cheaper; What you want is to keep the customer, even if the direct consequence for the company is a lower average ticket.
A very common example concerns cable TV operators. Whether due to the popularization of streaming services, the economic crisis or the change in consumption habits, in recent years this sector has seen a sharp drop in its customer base. And how to break it?
One form that has been quite common concerns the offer of service packages consistent with the new reality. If a customer calls the operator expressing interest in canceling the subscription for reasons of economy, it is very common for the company to offer a cheaper package, or else a discount for a period of time.
Even if this could mean a decrease in profit for the cable TV operator, the permanence of that customer will at least generate "some" profit. And, no matter how small it is, it's always better than having no sales at all.
It is often possible that the downsell actually ends up not generating any financial advantage for the company – in this case, the sale price ends up being the cost price. But this momentary stalemate could mean customer loyalty, and profits from it could be resumed later on, when conditions prove to be more favourable.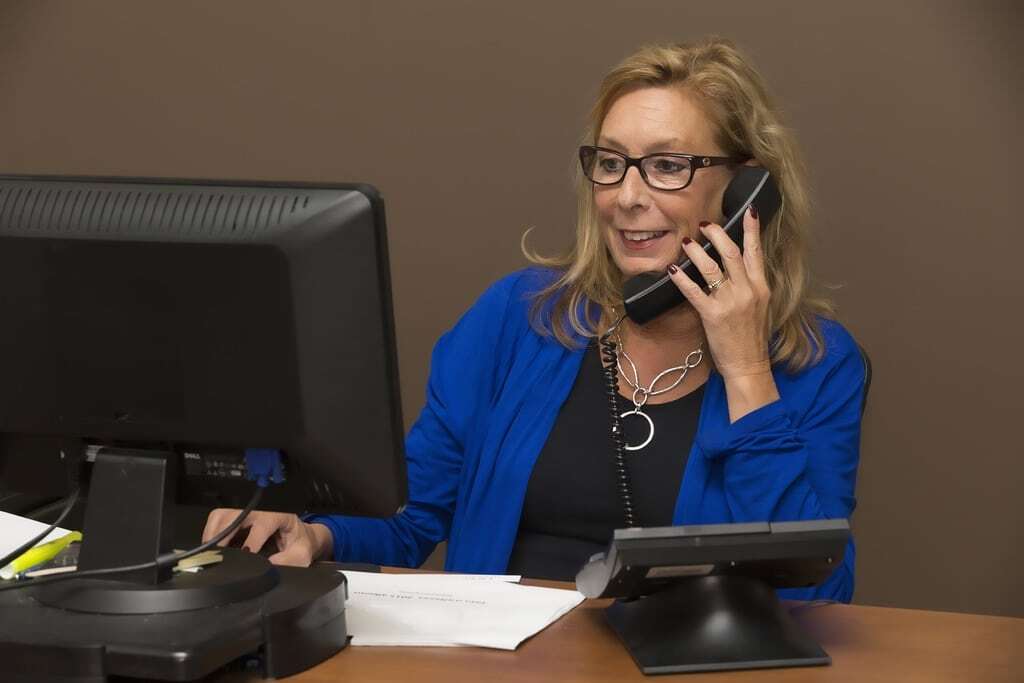 Differences between downsell, cross sell and up sell
As we have seen, downsell is a sales strategy that aims to keep a customer, even with a lower financial return than he previously offered. The strategy, however, also applies to new consumers or business partners.
Imagine, for example, that your marketing team has identified a new lead and its professionals pre-sales started an approximation. That potential customer showed interest and started negotiating a purchase. But at the last minute, he raised some objections and decided to pull out of the business.
One way to try to secure a sale is to downsell. Even if the average ticket becomes smaller, once again the sale can be guaranteed and you will have a new customer.
This strategy is exactly the opposite of two others that we have already covered here at Protagnst: up sell and cross sell.
How about having the services of a consultancy specializing in B2B sales? Protagnst excels at this! Contact us and find out how we can help you!
Up sell
Also called up selling, this strategy aims to expand an initial sale, making it more interesting.
The idea is basically to take advantage of a customer's desire to buy to make the product or service even more advantageous for them. It is important to highlight that, in up sell, the benefit is mutual. When doing up selling, both the buyer and the seller have an advantage.
This method basically consists of offering a larger quantity of the product, but with a proportionally lower price. Thus, you gain in value from the sale.
Although it is fully feasible – and interesting to apply – in business between companies, this strategy is very common in the day-to-day business between companies and end consumers. Good examples of her we find every time we go to the supermarket.
Just look at the shelves of products offered in different sizes.
Who never thought something like "the price of two bottles of this 600ml soft drink is higher than the price of the same soft drink in a two liter bottle"? Or did you choose to buy a five-kilogram bag of rice instead of a two-kilogram one, because the sum ended up being more affordable?
Realize that, at the end of the day, you spent more, but benefited proportionately. The supermarket lost proportionally, but had a higher average ticket.
Also read about how to win more customers with the technique ofrole playing.
Cross sell
Cross sell – or cross selling – is another sales strategy that brings benefits to both ends of the business, but here using cross-negotiation.
The intention of this business model is to expand the customer experience – and the average ticket – by offering products that complement each other.
Once again, the gain is in proportional terms: if the products or services are purchased separately, the customer will have a higher cost than if they are purchased together.
One sector that uses a lot of cross selling is travel. Try accessing that site that searches and sells airline tickets. Choose a destination and see the ticket price. Then search for hotels and room rates.
Most likely, if you choose to purchase the entire package (airfare + hotel) at once, it will be cheaper than buying separately – unless, of course, you find some individual promotion.
See that, in the example of the travel site, the customer will save if we consider the individual values ​​of the services he needs. The company will earn more than it would if the initial purchase was just for the air ticket.
Other examples of how to cross sell and up sell, and how to apply it to your business strategy,you find in this article.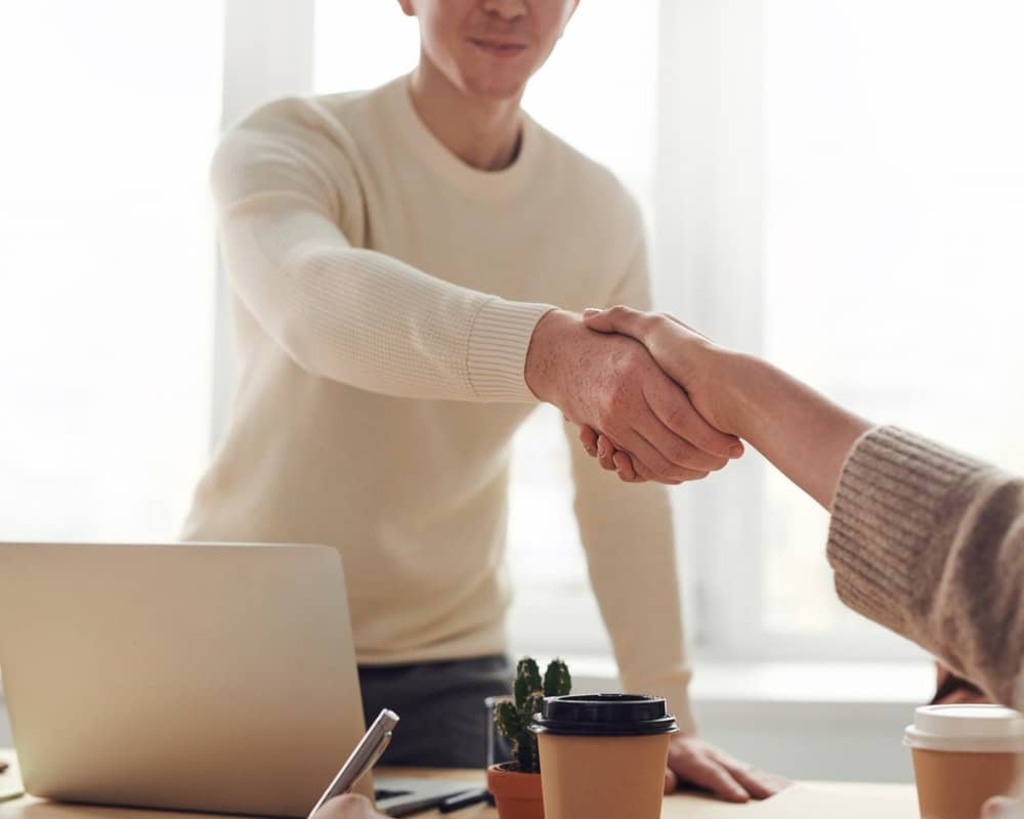 Downsell advantages
Even if, at first, the downsell may seem like a strategy that represents a loss of resources, in practice it is exactly the opposite. That is, of course, if we apply it well.
Even if in the end the average ticket for that sale that had a downsell is lower, the simple fact of having done the deal already represents an increase in revenue for your company. And always keep in mind that a minor sale is better than no sale at all.
There are also other advantages.
Sales with a lower average ticket can represent a greater reach of customers. Your company may be used to trading large volumes, but this often becomes inaccessible to smaller companies.
With the downsell, you can earn with new partnerships. In the end, it will be the increase in your customer base that will guarantee the maintenance of the income you were used to.
In addition, we always emphasize the importance of building customer loyalty – and this is another downsell advantage. Perhaps that old client of yours, or even a new business partner, is not going through a good financial moment and needs to rethink its investment capacity.
If youwork with consultative sales, understand this and offer downsell opportunities, you will become the partner that company needs to grow again – and, later on, expand agreements with you.
Using downsell effectively
Now that you know what downsell is and that you realized how this strategy brings much more benefits than possible losses, let's show you how to use it effectively.
The tips that we are going to present are not very different from what you should already observe in good sales environments. The point is, basically, you need to further develop your sense of empathy.
Companies that slow down business often do so because they need to rethink their costs. And this has become especially pronounced in recent years, when Brazil experienced its biggest economic recession in decades, and the whole world had to reduce its pace due to the pandemic.
Acting with consultative sales, knowing how to listen, keeping in mind that each client is unique and trying to move forward with a negotiation until it really proves to be unfeasible are fundamental steps to work with downsell effectively.
Follow up next.
Keep the customer at the heart of the strategy
This point is very important, and should not be considered just as a cliché or a sales pitch. The sale will only happen if the customer is willing to buy. Therefore, it needs to be the center of your strategy.
A potential customer who has made a whole previous negotiation – which, in business environments between companies, is usually extensive by itself –, but in the end is giving up buying has a reason for that.
In advance, we already know that there is a total lack of resources for investment. After all, if that potential client or even that company that already has agreements with you is willing to move forward in a negotiation, it means that there is room to invest. So, the problem is in the solution you are offering, which still doesn't seem to be the best one for him.
To resolve this, listen. Find out why that sales objection came up. Perhaps the proposal that you presented and that aroused interest at the beginning is no longer as advantageous as the customer had imagined.
Don't forget that donwselling is proposing to have a lower turnover now to, who knows, expand business down the road.
Loyalty a customer,especially in B2B sales, tends to be much easier than acquiring new ones. So, if you came very close to closing a sale and it didn't happen, all you have to do is regain his trust.
In short, make a new proposal that fits your budget.
Need help growing qualified B2B customers? Fill out this form and see how Protagnst can help.
Offer products or services that solve the problem
As we said at the beginning, donwselling does not mean simply giving a discount, but proposing a deal with a lower final cost. After all, the idea is to have a lower average ticket, not a loss.
For example, if you work in the furniture business and are negotiating with a new customer to sell a large number of bedroom pieces, one way to downsell is by offering products from another line. This product has a lower production cost for you, a lower acquisition cost for your customer, and a greater chance of selling.
In other words, it's much easier to donwsell when you have a portfolio of products or services to offer, not just one or a few.
When your product mix is ​​reduced, there isn't much room to negotiate. After all, you have a production cost that you need to consider.
Think of the case of a pizzeria. In general they offer a series of flavors,some are priced much lower than others., and others with equal values. But it is obvious that the cost of producing one is always different from the cost of another, because the ingredients are different and, as such, more expensive or cheaper.
The pizzeria's profit comes from diversification. She sells cheaper pizzas to reach those customers who are short on money – but who, if they like the pizzeria and the service they received, might want to buy a more expensive pizza next time.
One can think of donwsell in this way. Maybe that customer of yours can't buy your top-of-the-line product (premium pizza) this time, but if you have other products that satisfy him in some way (basic pizza), you're presenting a satisfactory solution to the problem.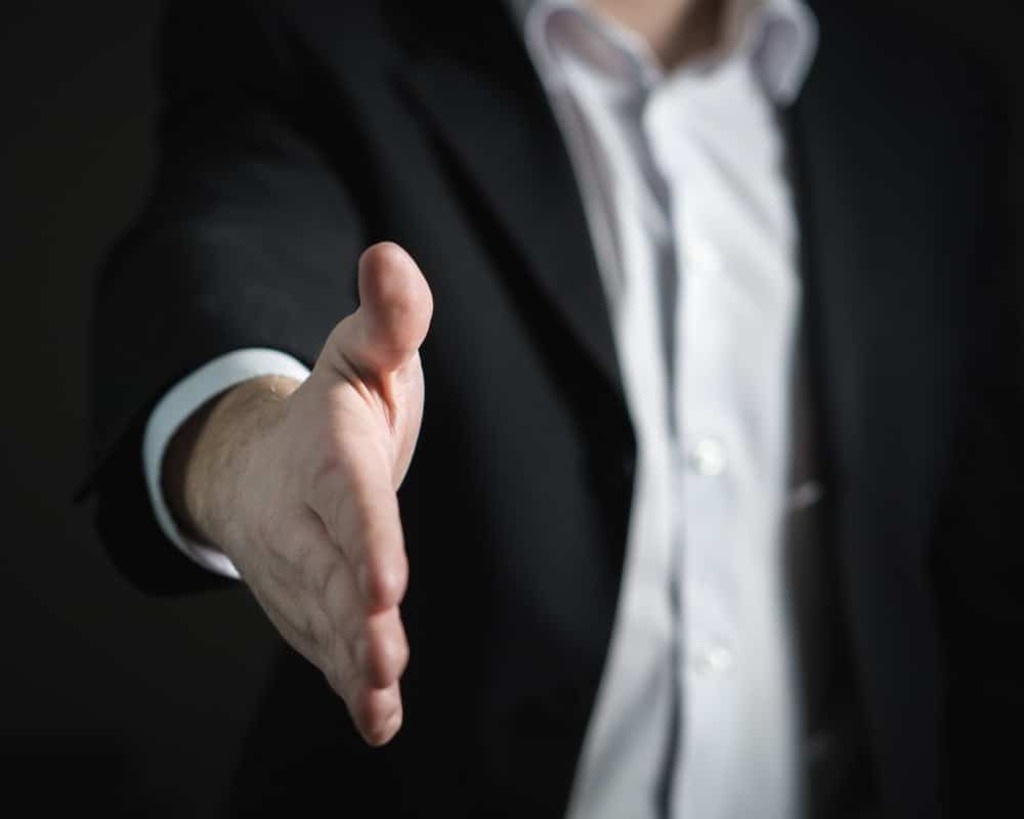 Keep your staff well trained
A well-prepared sales team is essential for downsell strategies to work. And that means no one can be caught off guard.
The bestway to overcome sales objections is anticipating as much as possible what they might be. Therefore, never go into a negotiation with just a business proposal. Consider which points may not please and have solutions to present.
For this to happen, you need to know your company very well:
What similar products or services can become an alternative?
How much margin do you have to offer discounts?
How much smaller can the final order be than expected to still be viable?
In addition, the team needs to be well prepared from a communication point of view. What practices are most accepted or currently work best?
Doing market research and looking at how the competitor is acting to stay competitive is also part of a good downwsell strategy.
Remember that the need to offer a sale with a lower final cost exists because there is a competitor who can meet your customer's needs.
Pay attention to the timing
Paying attention to time is essential in any sale.
You certainly already know the sales funnel and a customer's buying journey. He knows that there are a series of steps to be taken and that each one happens in due time. Wanting to rush them is a dangerous step, which can mean the failure of a negotiation.
For example, companies that rely on pre-sales services (SDR) choose to rely on this professional because they know that sales will be much more efficient if the seller is dedicated exclusively to this. But for that,it is necessary that the SDR know how to identify the right moment to refer the potential customer to the seller.
The same goes for downselling. It cannot be presented as an option only when the rope is about to snap for the prospect. The downsell should not be seen as a last card, but rather as a joker that you have in your hand.
The correct timing to offer a downsell is when that potential buyer demonstrates that he is not willing to move forward in a negotiation with the price bases that were presented.
Hire a company specializing in B2B sales
Do you have a company and want to increase your revenue by negotiating with other companies? Protagnst is a consultancy that works only with B2B sales and specializes in lead generation, customer acquisition and increased sales in this type of business.
Fill out the form below so we can put together the best strategy for your business.